Warren Generator Installers, Service and Repair Team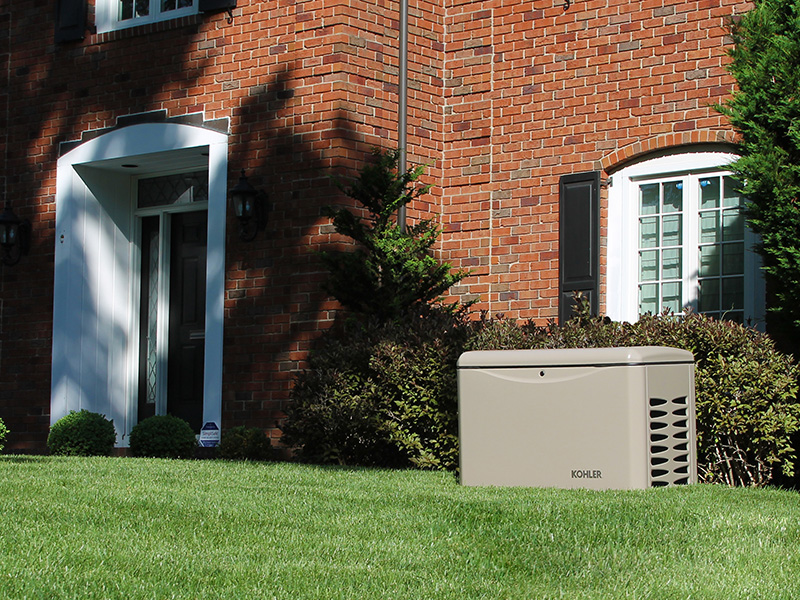 Warren's Generator Company
For more than a decade, Northeast Generators has provided Warren home and business owners with the security of knowing that they'll have the power they need regardless of the weather. Northeast is known throughout Warren for our expert backup power generator installation, maintenance, service and repair. Your Warren friends and neighbors appreciate our ability to accurately assess the power requirements of their residential and commercial buildings and recommend the most appropriate and energy-efficient emergency power generator to meet their needs. Our team of dependable, factory-authorized technicians draws from a wealth of specialized knowledge and experience to maintain and service all major generator brands, regardless of who originally installed your generator. As a family-owned and operated business that focuses solely on generator services, we're proud to be recognized for the generator expertise, professionalism, and honest, dependable customer service we've provided throughout Warren, including neighborhoods near Round Top Road, King George Road, Mount Bethel Road, Old Stirling Road, Stirling Road and Hillcrest Road to Washington Valley Road, Mt. Horeb Road, Mountainview Road, and Reinman Road. If your family or business needs dependable access to power to maintain its daily routine, depend on Northeast Generators for top-quality backup generator installation, maintenance and repairs.
History of Generator Installation & Service in Warren
Since 2011, Northeast's team of generator experts have installed residential and commercial generators in Warren homes and businesses located near Glenhurst Meadows Nature Trail, Wagner Farm Arboretum, East County Park, Dealaman Nature Trail, the Warren Municipal Complex, and Warrenbrook Golf Course. Warren business owners and families whose children attend KinderCare, Central School, Mt. Horeb Elementary, Warren Middle School, Spring Academy, Tomaso Elementary, STREAM Montessori School, and Apple Montessori trust Northeast for dependable generator repairs, service and maintenance. When you need a dependable, experienced team of generator specialists to help protect your Warren home or business from being left powerless during and after a storm, hire the generator installation, service, maintenance and repair experts from Northeast Generators.
Warren's Commercial & Residential Generator Service
Warren families, homeowners, property managers, and business owners seek out the generator experts from Northeast Generators for the most reliable generator installations, repairs, and service.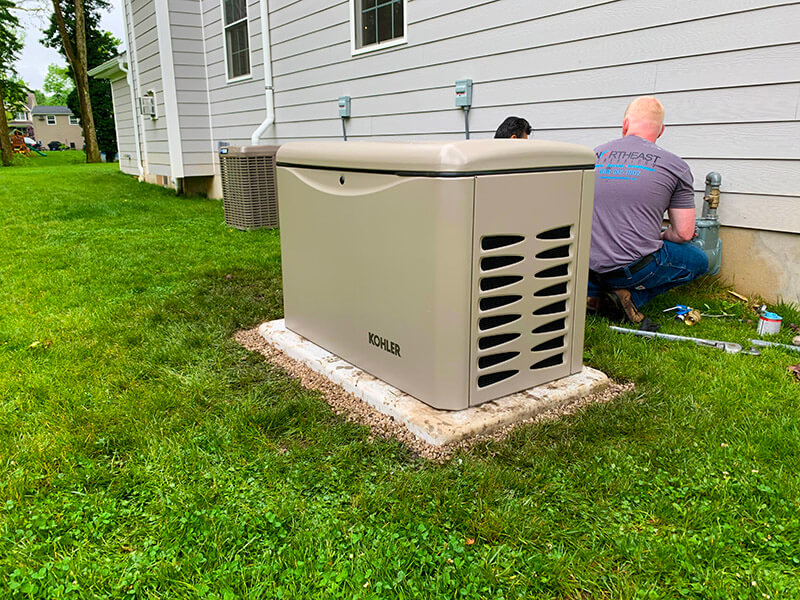 Generator Installation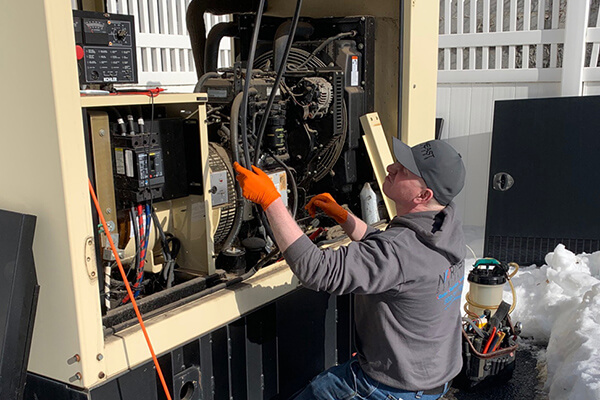 Generator Repair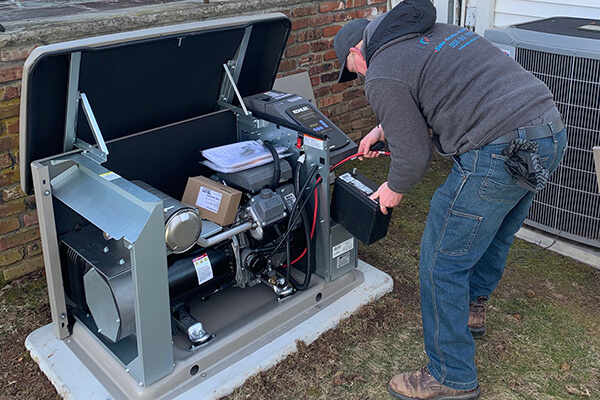 Generator Service & Maintenance
Generator
Installation
Northeast Generators has earned an outstanding reputation in your town for recommending and installing the most appropriate emergency power generator solutions that meet the individual needs of our clients. Our team of highly trained and conscientious generator installers has been providing local home and business owners with top-quality standby generator installations since 2011.
Generator
Repair
Each of Northeast Generator's technicians is factory trained and authorized and has over a decade of experience repairing all major brands of residential and commercial generators. We have the skills to diagnose and repair your backup power generator quickly and accurately. In many cases, we can diagnose and repair your standby generator in just one visit using the supply of parts we carry regularly on our trucks.
Generator
Service and Maintenance
When there's a power outage, the last thing you need is to find out that your emergency generator isn't working. Northeast Generators' factory-authorized technicians can provide you with crucial annual generator checkups, testing and maintenance to keep all major generator brands in top working condition, regardless of who installed your home or commercial generator. Between checkups, our remote monitoring service notifies us of any generator issues so we can remedy problems to help you avoid being left without power during a storm. We're also available 24/7 for emergency generator service.
All Major Brands
Unlike most electricians, we are factory trained and authorized to perform initial generator start-ups and service on all major generator equipment brands. Even if your generator was installed by your contractor or electrician, the initial start-up must be performed by a factory-authorized technician to provide you with the most coverage from your warranty. We can also assist you in choosing a service plan that will fit your needs. As New Jersey's main Kohler Titanium dealer, we're among a select group of generator specialists who have achieved Kohler's highest ranking and are one of the only sources in NJ for Kohler generators. Our technicians demonstrate the highest standards of excellence in generator installation, service, maintenance and repair.







Read What Your Warren Neighbors Have to Say About Our Generator Service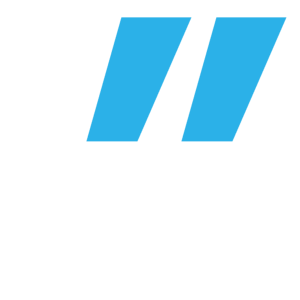 Comprehensive Generator Maintenance Service
Northeast Generators provided us with knowledgeable, thorough generator maintenance service. The team was responsive and patient with questions. Anthony pointed out some damage to the base of our existing unit that could have had serious consequences and provided a quote for repairs. This damage resulted from improper placement on the concrete pad by the builder during installation. Thank you for catching this before the damage worsened!
~ Catherine V., Warren, NJ 07059, Homeowner
(Google Review)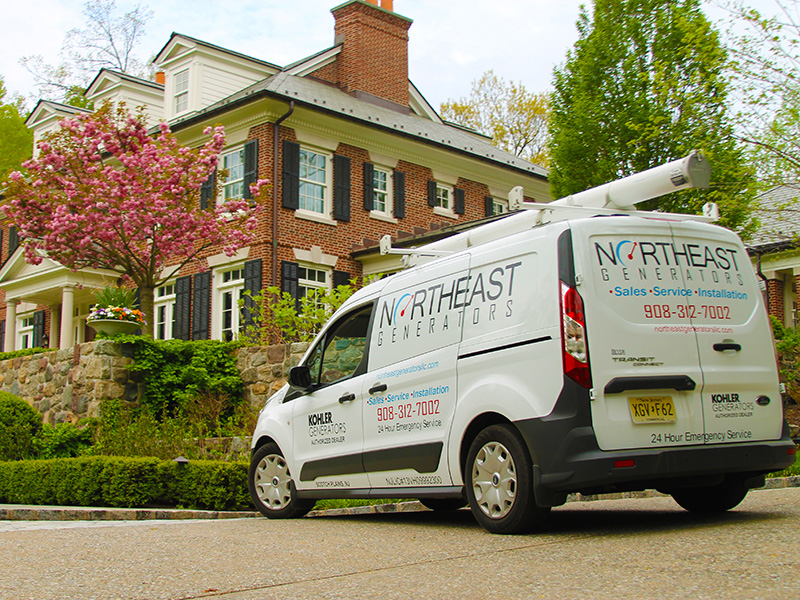 Warren
Generator Installers
Why Homeowners Choose

Northeast Generators
Generating Peace of Mind Since 2011
If you want to help protect your Warren home or business from the unnecessary expenses, medical emergencies, property loss, and inconvenience that an unexpected, prolonged power outage can cause, depend on Northeast Generators to provide you with top-notch emergency power generator installation, maintenance, service, and repairs.
Power Up with Northeast Generators
Call the backup generator specialists at 908-312-7002 to schedule a free consultation.