Need Generator Installation, Service, or Repair?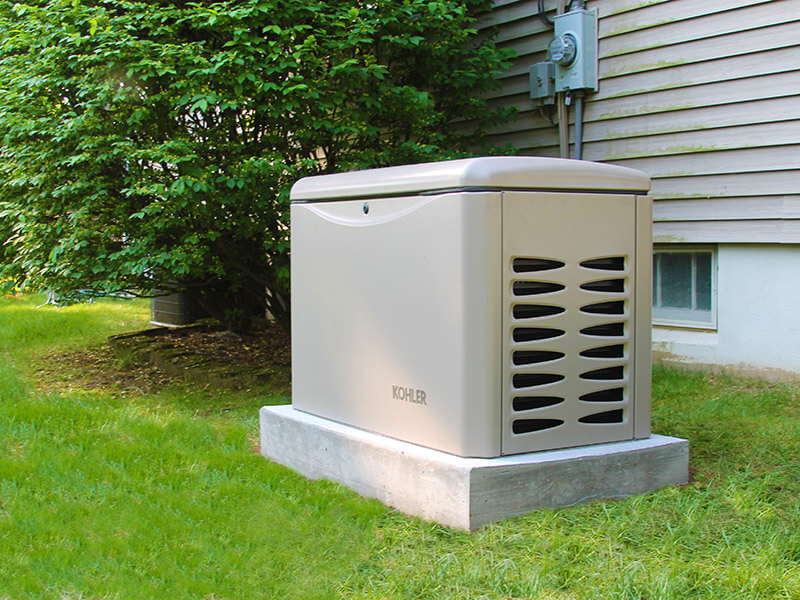 Northeast Generators has been installing high-quality, reliable, and affordable generators for over 10 years.
Getting an Estimate is Easy!
For high-quality, affordable generator installation, service, and repair with exceptional customer service and power you can depend on, trust your home or commercial generator to the experts at Northeast Generator. Call us today to schedule your consultation.
908-312-7002
Generator Installer Reviews
At Northeast Generators, we take great pride that Angie's List, Facebook and Google Reviews recognize Northeast Generators as one of the best generator companies in New Jersey with over 150 5-star reviews.
Below are just several of our reviews and awards.
Reviews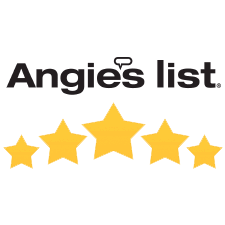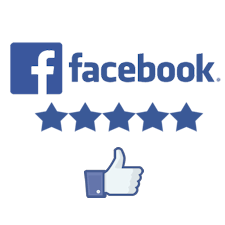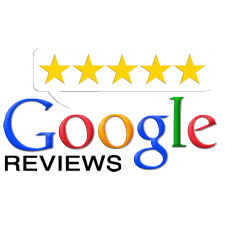 Helpful and Informative
So glad I took a leap of faith and went with Northeast Generators! Had providers from other generator companies (which were recommended by friends) come out and look at the job, but no other providers offered all the services that I needed under one platform like Northeast Generators. I would like to commend you and your entire team for the exceptional professional, courteous and outstanding workmanship that your employees demonstrated while performing the job from start to finish. From those employees working in the office to those in the field, all were responsive to any questions I may have had and they kept me well informed every step of the way throughout the entire process. Anthony and his employees provide high quality work and his tenacious attention to detail shows in the way the job is done. I would have no problem recommending them to others. In fact, I've already have!

Louise R, Homeowner
Chatham, NJ 07928 (Google Reviews)

Professionalism, Quality, Responsiveness, Value
Michael provided excellent service for us during a recent power outage. He came to our house after hours and efficiently diagnosed what was wrong with our generator. Northeast Generators is an extremely reliable, responsive, and professional company. Not only do Michael and Anthony provide high-quality, reliable, professional service, but the office staff are also wonderful to deal with--extremely responsive, helpful, and professional. I also find that the company has some very cost-effective maintenance plans for their generator customers. I can definitely recommend Northeast Generators to other owners of stand-by generators.

Mette P, Homeowner
Florham Park, NJ 07932 (Google Reviews)

Best Prices Available
I have requested a quote from a few companies around. Owner of Northeast Generators Anthony came not only lowest priced but also the most professional. The entire process from signing an agreement to the last payment was the smoothest experience. Everything is automated - updates, payments, follow-ups via emails and texts. You never have to chase them - they inform you of the process step by step. The town inspectors also mentioned an excellent job done by the crew. Beyond satisfied and anxiously waiting for a power outage.

Alexey E, Homeowner
Maplewood, NJ 07040 (Google Reviews)

Amazing Overall Experience
Anthony and team are thorough professionals. Anthony clearly explained the process before we signed up. He and his team were able to install the generator within the time they had communicated and the whole process went very smoothly. I would highly recommend Anthony for all your home generator needs.

Deepinder G, Homeowner
Berkeley Heights, NJ 07922 (Google Reviews)

Very Professional and Timely
Anthony was very professional. When he came to give us a quote, he explained everything and walked us through the whole process in great detail. When the generator was ready to be installed, his team came and complete the task in one day, and were extremely professional and thorough. I've had a great experience with Northeast Generators and I highly recommend them.

Gautam M, Homeowner
Milburn, NJ 07041 (Google Reviews)

Specialized Generator Technicians
Northeast Generators installed a 20 KW generator for my home. Anthony evaluated what was needed for the installation, handled all the permits and supervised the installation. The whole team was very professional and thorough, including gas line plumbing and all electrical work. I picked Northeast because this is their primary business, unlike many electricians who install generators as a side business. Their team had all the proper tools and clearly knew exactly what they were doing. Also, after much research I believe that Kohler is a better quality than Generac. Generator fired up right away when first started.

Mark H, Homeowner
Livingston, NJ 07039 (Google Reviews)

Courteous and Knowledgeable
We selected Northeast Generators because of the degree of professionalism they showed from start to finish. They have responded promptly to any inquiries we have had. The installation of the generator was seamless. As promised they arranged all permits and inspections. All the workers were masked , arriving when promised , unfailingly polite ,and did an excellent cleanup of the job site.

Phoebe S, Homeowner
New Providence, NJ 07974 (Google Reviews)

High-quality Generator Service!
Anthony and his team came out and successfully repaired my Kohler generator, which had a damaged carburetor. They are extremely knowledgeable and provided me with high-quality service. I highly recommend them when you need your generator serviced.

Calvin M, Homeowner
Westfield, NJ 07090 (Google Reviews)

Very Professional Generator Specialists
Working with Northeast Generators was a great experience from start to finish. The day before they showed up I got a text reminder, followed by a text when they were on the way. They were sitting in front of my house by 7:30 waiting to knock on my door as scheduled at 8 am. The crew was very professional, courteous and polite. They put drop cloths where they worked and the place was spotless by the end of the day. All inspections and the generator turn-on followed the same professional process. This was a great experience and I would highly recommend them.

Eric S, Homeowner
Scotch Plains, NJ 07076 (Google Reviews)

Extremely Competent and Professional Generator Installers
I am very satisfied with the installation of my whole-house Kohler generator and especially with the overall experience from beginning to completion. Anthony and his crew were extremely competent and professional and readily answered any questions I had during the process. They worked quickly and efficiently and I would highly recommend them.

Jim S, Homeowner
Short Hills, NJ 07078 (Google Reviews)

Great Generator Service and Professional Team!
I've been working with Northeast for three years now and their great service has gotten even better. I'm very happy with Northeast! I switched to Northeast from another company three years ago and I am much happier and have a more reliable system along with a more professional service team.

Jim C, Homeowner
Summit, NJ 07901 (Google Reviews)

Comprehensive Generator Maintenance Service
Northeast Generators provided us with knowledgeable, thorough generator maintenance service. The team was responsive and patient with questions. Anthony pointed out some damage to the base of our existing unit that could have had serious consequences and provided a quote for repairs. This damage resulted from improper placement on the concrete pad by the builder during installation. Thank you for catching this before the damage worsened!

Catherine V, Homeowner
Warren, NJ 07059 (Google Reviews)

Turn to Northeast Generators when you want the peace of mind of knowing that you'll have the power you need regardless of the weather. Our team of generator professionals is sought out for our exceptional generator installation, maintenance and repair services by residents and business owners in towns throughout New Jersey, including:
Basking Ridge
Bedminster
Berkeley Heights
Cranford
Chatham
Chester
Clark
Colonia
East Brunswick
East Hanover
Edison
Far Hills
Florham Park
Gillette
Green Brook
Livingston
Long Hill
Madison
Maplewood
Mendham
Millburn
Morristown
Mountainside
New Brunswick
New Providence
North Plainfield
Piscataway
Plainfield
Randolph
South Plainfield
Springfield
Union
Watchung
Woodbridge